The Collection: Four Complete Films on Four DVDs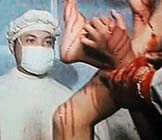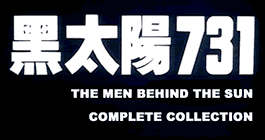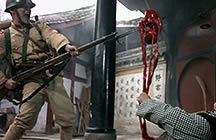 Original Chinese Title: HEI TAI YANG 731 [Black Sun 731]
also known as SQUADRON CAMP 73 and MAN BEHIND THE SUN

Four films based on true events surrounding the grotesque atrocities performed by Japanese troops
during the occupation of China during the WW2 period. The invading Nippon troops round up Chinese and Russian prisoners of war and take them to a place called Squadron 731, where they are brutally tortured and used as guinea pigs in horrific biological weapons research.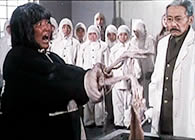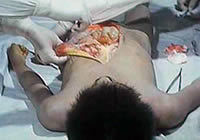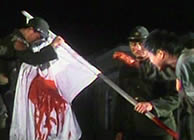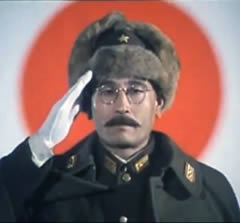 MEN BEHIND THE SUN (1990) ENGLISH SUBTITLES
directed by Tun Fei Mou [as T.F. Mous] 95 MIN
starring: Wong Kong · Jianxin Chen · Hsu Gou · Linjie Hao
|
LABORATORY OF THE DEVIL (1992) ENGLISH LANGUAGE
directed by Godfrey Ho 96 MIN
starring Wong Kong · Yishou Jiang · Yuen-Ching Leung
|
NARROW ESCAPE (1994) CHINESE AND ENGLISH SUBTITLES
directed by Godfrey Ho 93 MIN
starring Wong Kong · Au Sui Wai · Mak Tak Lo
|
BLACK SUN NANKING MASSACRE (1995) ENGLISH SUBS
directed by Tun Fei Mou [as T.F. Mous] 91 MIN
starring: Liang Zhang · Yung Pan · Shao-tien Hsiung
PLEASE NOTE:
THESE FILMS ARE UNCOMPROMISING PORTRAYALS DEPICTING THE ATROCITIES PERFORMED INSIDE THE
SCIENTIFIC RESEARCH CONCENTRATION CAMP 731 DURING JAPANESE OCCUPATION OF CHINA IN THE 1940s.
THE IMAGES ARE GRAPHIC AND NOT RECOMMENDED FOR CASUAL VIEWING.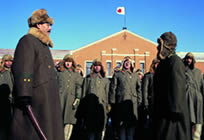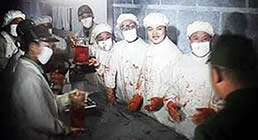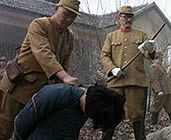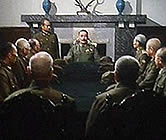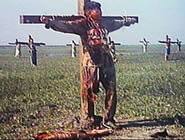 Four complete Chinese films [English friendly, see above]; widescreen format 16:9,
(375 total minutes), extras include selected trailers and features;
DVD encoded for All Region NTSC World Format.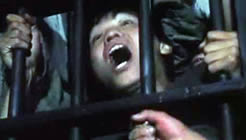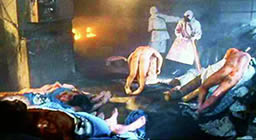 Strong Sexual Themes/Nudity/Rape/Sexual Brutality/Graphic Violence/Gore
for Adult Audiences Only