Josie Ho's Remarkable Award Winning Performance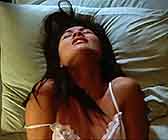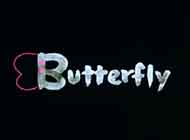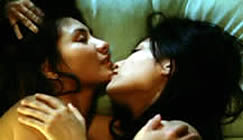 director: Yan Yan Mak
starring: Josie Ho · Tian Yuan · Eric Kot · Isabel Chan · Joman Chiang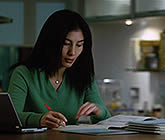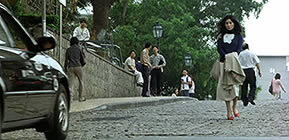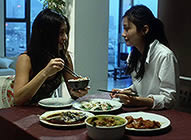 A married teacher [closeted lesbian] befriends a student, a young free-spirited singer, who helps her rediscover herself. Specifically, Flavia is a conservative teacher, living a comfortable but boring life with her husband and daughter. One day she watches as Yip - one of her female students - is caught shoplifting in a supermarket. After rescuing Yip from an arrest, Flavia is slowly seduced by the free-spirited girl, re-igniting memories of a lesbian affair from her past
This controversial, award-winning film is adapted from Chen Hsueh's Mark of the Butterfly novel. Female director Yan Yan Mak has created an erotic-charged drama about a young woman's struggle to accept her true self ... symbolically, as a butterfly ... breaking free from her cocoon and beginning life anew.
The star, Josie Ho, was so convincing as a lesbian (winning a Golden Horse award for best actress) that her agent became concerned over the onslaught of gay roles offered to her. (In reality, she has been married to actor Conroy Chi-Chung Chan since 2003.) Afraid of being typecast, she purposely took her career into the 'actioner' direction with projects like EXILED and HOUSE OF FURY. Fans of extreme cinema will always remember her for the lead role in the jaw-dropping CAT III DREAM HOME.


A Chinese film with optional ON/OFF English subtitles; widescreen format,
uncut print (129 min.), DVD encoded for ALL REGION NTSC,
playable on any American machine. Extras include original theatrical trailer.