Over-the-Top Gore & Splatter Anarchy against Reunification Backdrop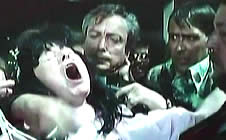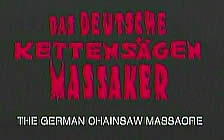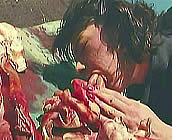 Original German title: DAS DEUTSCHE KETTENSAGEN MASSAKER [German Chainsaw Massacre]
also known as BLACKEST HEART and TERROR 2000

director: Christoph Schlingensief
starring: Udo Kier · Karina Fallenstein · Brigitte Kausch · Susanne Bredehoft · Volker Spengler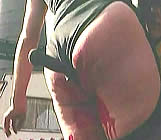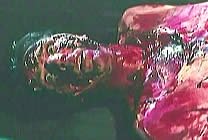 This film opens as Germany celebrates the reunification of the East and the West. The date is October 3rd 1990. The Soviet-imposed wall - which had cut Germany in half for three decades - has come down. Travel between the East and West is now permitted. However, director Christoph Schlingenseif does not paint such a happy picture. An onslaught of refuges flee East Germany within the first few hours and "many of them live unrecognized among us today." The director also insists "4% never arrived." This story deals with some who never made it to freedom.
There is a family of butchers living on the border. They recognize cheap meat when they see it. East Germans passing through the territory become sausage. Karina Fallenstein plays Clara, a woman fleeing from her home in the East where she has just killed her abusive husband. She is captured by the butcher family, but her life is spared because the daughter of the lunatics has fallen in love with her. Veteran genre actor Udo Kier is also on hand in this satirical splatter film. He plays a very corrupt priest.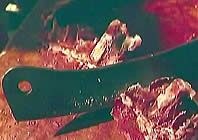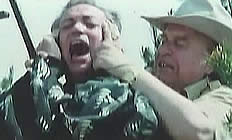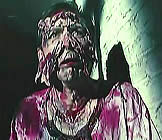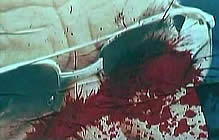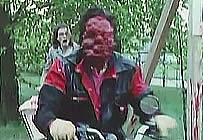 A German film with English subtitles; widescreen format 16:9,
uncut European version (65 minutes), extras include original trailer.
DVD encoded for All Region NTSC World Format.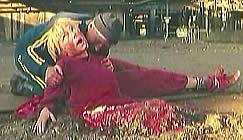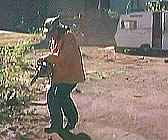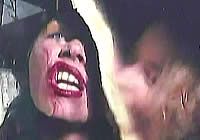 Graphic Violence/Gore/Sexual Brutality/Nudity/Drugs/Homosexuality
for Mature Audiences Only