The ONG BAK star Tony Jaa is back in Mega Blockbuster!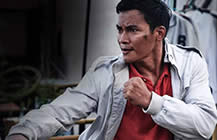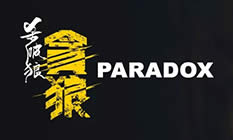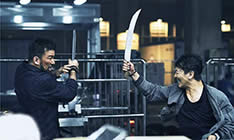 Original Chinese Title: SHA PO LANG: TAAM LONG [SPL Unit: Thailand Operation]

director: Wilson Yip and Sammo Hung
starring: Louis Koo · Tony Jaa · Yue Wu · Michelle Saram · Chris Collins · Hanna Chan · Gordon Lam · Jacky Cai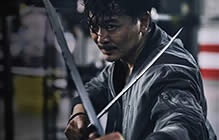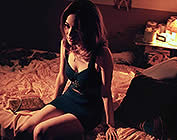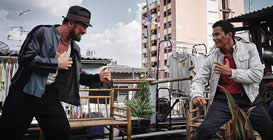 Lee Chung-Chi, a Hong Kong police negotiator with the SPL Unit, learns that his 16 year old daughter has disappeared while vacationing in Thailand. He goes to investigate and teams up with officer Tsui Kit and his partner as they face off against an American gangster boss named Sacha who is operating an organ smuggling ring. Seemingly, he is also responsible for the disappearance of Lee's daughter.

This massive Chinese hit marks the return of Tony Jaa to the big screen. He's the fighter who broke Internationally with the surprise hit ONG BAK and then went into self-destructive mode. He's older now (see top pic left), more confident and is given the opportunity to do what he does best... his own brand of kick-ass martial arts. Here, he is joined by venerable Louis Koo who has tirelessly starred in over 100 films since 1994 but he's best known for Tsui Hark's TRIANGLE and Johnnie To's ELECTION TRIAD films. This action masterpiece is helmed by veteran Wilson Yip who made the original SPL film and the popular IP MAN series. His action director - the man ultimately responsible for the mind-boggling fight scenes - is the legendary Sammo Hung.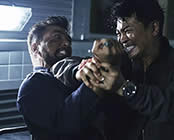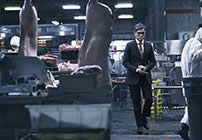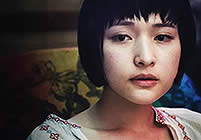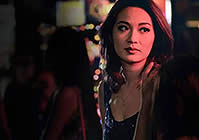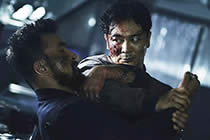 A Chinese film with English subtitles; widescreen format, uncut (97 min.), DVD encoded for
ALL REGION NTSC, playable on any American machine. Extras include theatrical trailer.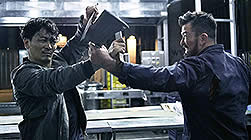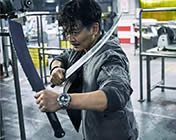 Graphic Violence/Sexual Brutality
For Mature Audiences