Aya Sugimoto in her Ultra Rare First Movie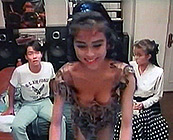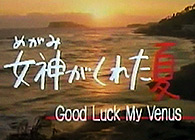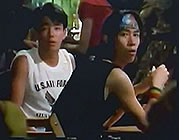 Original Japanese Title: MEGAMI GA KURETA NATSU [Summer Bestowed by a Goddess]
director: Takeo Imai
starring: Aya Sugimoto · Taro Tsutsumi · Mai Sho · Naomi Serizawa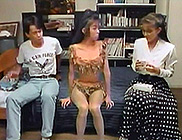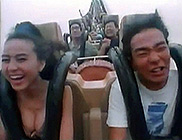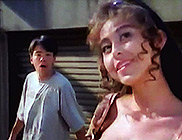 Kochi is he lead guitarist in a band heading for the rocks. Their lead singer, an obnoxious sod, has landed a record deal and he is jumping ship. Poor Kochi also has problems at home. His parents are urging him to settle down and marry his mousy girlfriend (played by Aya Sugimoto, in one of two roles) but he's not certain that's a good idea. One evening, bummed out and cursing his bad luck, Kochi slips on a stairway and smacks his head. This causes the Good Luck Goddess to appear (again, Aya in a more familiar role). Suddenly, everything turns for the better in Kochi's life, thanks to his personal sexy genie. That is, until he falls in love with her.
Before Aya Sugimoto became an International star with her controversial S&M thrillers FLOWER AND SNAKE 1 & 2, and BLOOD, she was a ultra-popular Japanese pop singer (1988-1996) with numerous hit songs and bestselling albums (see AYA SUGIMOTO: THE EARLY YEARS). During this time she also made this enjoyable fluff movie to capitalize on her pop culture appeal. Please note: The rarity of this film cannot be understated and it is considered a 'lost' movie today.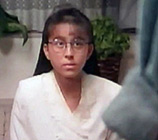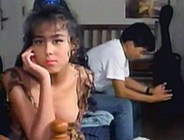 Japanese film with option ON/OFF English subtitles; fullscreen format,
uncut (93 min.), DVD encoded for ALL REGION NTSC, playable on any American machine.
Extras include numerous Aya Sugimoto music videos.