Sequel to 2006's Gore-Porn SADOMASTER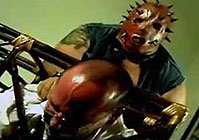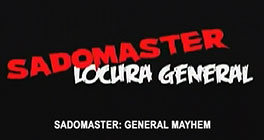 Original Argentinean Title: SADOMASTER LOCURA GENERAL [Sadomaster General Mayhem]
also known as SADOMASTER 2 and GENERAL MADNESS
director: Germán Magariños
starring: Ezequiel Hansen · Vic Cicuta · Francisco Pérez Laguna · Alma · Leandro De la Torre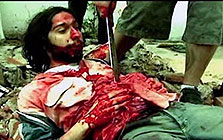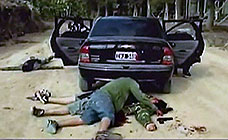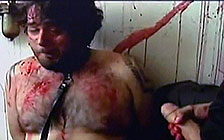 Argentina has an extreme right-wing government led by Mauricio Beccar Varela. He and his evil henchmen continue to oppress those living outside the wall (communities of the blacks, Jews, the communists and the homosexuals). The only hope for the tormented is Sadomaster, a masked avenger (see pic below left) who fights against the corrupt government.
Here is a direct sequel to SADOMASTER. This film - like the original 2006 jackhammer smack - are true examples of 'gore-porn' today. Please note: these movies are NOT for everyone. They specialize in vicious meanspirited killings that linger on dismemberment, evisceration and excessive bloodletting. They also contain many scenes of sexual violence, especial graphic oral rape (see pic above right). Gore-porn goes far beyond bad taste into sheer lunacy [or as the title insists General Mayhem].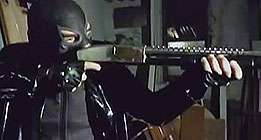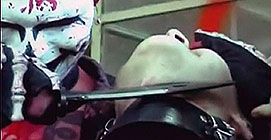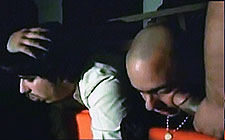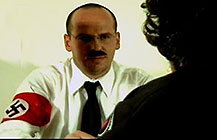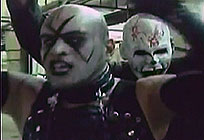 An Argentinean film with option ON/OFF English subtitles; widescreen format,
uncut (73 min.), DVD encoded for ALL REGION NTSC, playable on any American machine.
Extras include original trailer.