An Epic, Sprawling, Excessively Violent Chinese Actioner!
Fully Uncut 132 Minutes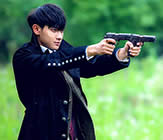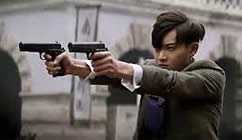 also known as: SHANGHAI BUND: THE MOVIE

director: Xixi Gao
starring: Chu Ja-Hywon · Peter Ho · Zitao Huang · Coulee Nazha · Xueqi Wang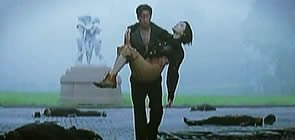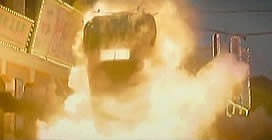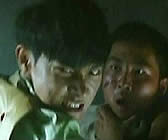 Peter Ho plays Li Zihao, a member of an underground student organization known as the Blue Shirts (circa 1930s, Shanghai). They have been protesting against - and secretly assassination - Japanese officials who are occupying the country. The Japanese strike back by uniting with local mob boss Tang Hexuan to disrupt the protests while killing the ringleaders. During a brutal scrimmage, Li Zihao's girlfriend is taken away to be executed; he is imprisoned and tortured. A year later, Li Zihao manages to escape with the help of a young rebel named Fang Jie who has close ties with the gangster clan. The big boss accepts Li Zihao into his organization but things become complicated when the young rebel discovers his girlfriend is still alive and part of the boss' concubine.
All along the way, graphic violence explodes without warning making this one of the most extreme, over-the-top films since the Hong Kong heyday. It stands as both a frenzied gangster movie and Xixi Gao's tribute to the films of John Woo (especially THE KILLER). This is a theatrical adaptation of the Chinese television series Shanghai Bund.
Actor Peter Ho has been building his career for twenty years. Peter was first recognized as a television actor [especially after New Crouching Tiger Hidden Dragon (2001) and Storm Riders (2001-2004). His first theatrical film was the sequel to Takeshi Miike's ONE MISSED CALL, followed by the gun actioner COLD STEEL and THE MONKEY KING. After this film he was lured back into TV work for the new series Na Nian Hua Kai Yue Zheng Yuan (Nothing Gold Can Stay), a hit for the spring 2017 season.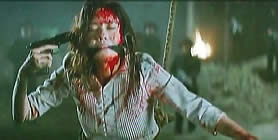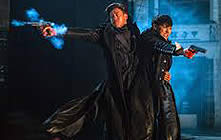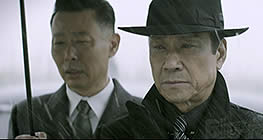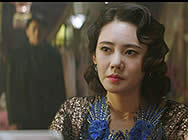 A Chinese/Hong Kong film with English/Chinese subtitles; widescreen format, fully uncut (132 min.), DVD encoded for ALL REGION NTSC, playable on any American machine. Extras include theatrical trailer.