This is an Adults Only Hardcore (XXX) Motion Picture
The film and the images on this page are intended for Age 21 and Older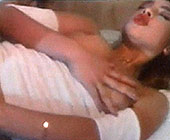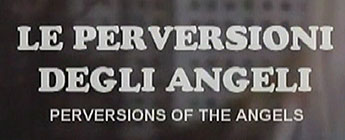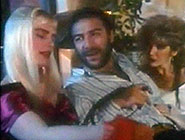 Original Italian Title: LE PERVERSIONI DEGLI ANGELI [The Perversions of the Angels]

director: Andrea Bianchi
starring: Ilona Staller [Cicciolina] · Baby Pozzi · Rocco Siffredi · Pomodoro · Bob Malone · Barbarella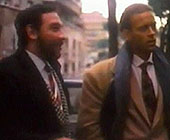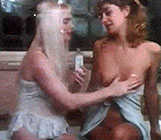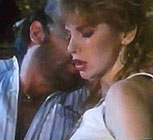 A group of female detectives, known as The Angels, use their unique sexual techniques to capture a gang of drug dealers. Ilona Staller [as Cicciolina] is the leader of the Diva Squad who accept missions deemed too challenging for standard procedures. Their current case deals with a trafficking cartel, responsible for poisoning many people with tainted drugs.
Despite the existence of a plot (also written by director Andrea Bianchi), this film is decidedly hardcore [gonzo-style] with XXX scenes filling the major portion of the movie's running time. It was produced towards the end of Mr Bianchi's exceptional career - followed by HOT LAPS and FLESHY DOLL in 1995 - after which he retired from filmmaking. Andrea Bianchi continued to live quietly in Paris [where he refused to talk about his motion pictures] until his death in 2013 at age 88. Andrea Bianchi was a popular genre director who enjoyed a 20+ year career, starting with YOUR NAKED PRESENCE in 1972 and continuing through such projects as STRIP NUDE FOR YOUR KILLER, DEAR SWEET NIECE, MANIAC KILLER, EXCITING LOVE GIRLS and Pamela Prati's GILDA.
A decade prior to making this film, Ilona Staller starred in numerous Euro exploitation movies, including Paolo Poeti's INHIBITION, FIVE WOMEN FOR A KILLER, Brunelo Rondi's I PROSSENETI [Pimps] and George Eastman's controversial BESTIALITA. She created the Cicciolina character for a segment in the 1978 omnibus film Voglia Di Donna [I Want a Woman] and she resurrected it five years later for a string of hardcore sex films. During the height of her XXX-notoriety, Staller entered politics by founding the Love Party with Moana Pozzi. She ran for Italian congress on a platform endorsing the legalization of brothels, "love parks," and better sex education. Ilona won the election and served as a representative from 1987-92. During that time she wrote and directed the epic Italian sex film DIVA FUTURA, starred in this Bianchi romp, and married American artist Jeff Koons. The marriage ended in divorce and an unsuccessful custody battle in 1994 (the Italian courts ruled that she was too "liberal to raise a child"), Miss Staller moved to Brazil where she starred in a mainstream TV series called Xica da Silva. As of this writing, she has returned to her original home in Hungary where she plans to get involved in politics again.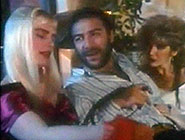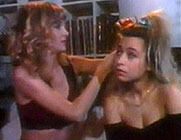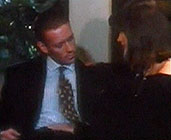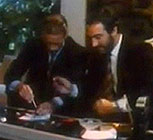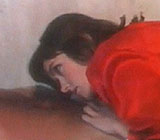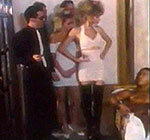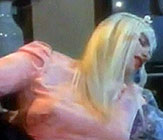 An Italian film with optional ON/OFF English subtitles; fullscreen format,
uncut (78 min.), DVD encoded for ALL REGION NTSC, playable on any American machine.
Extras include selected trailers.