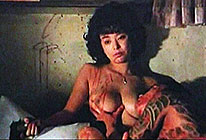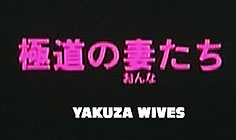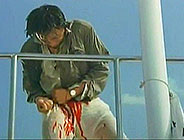 Original Japanese Title: GOKUDO NO ONNA-TACHI [Wives of the Gokudo]

Note: Gokudo is a Japanese euphemism for Yakuza. The gangsters themselves
use this word to describe the more dignified members of the group.
The average citizen finds the two words interchangeable.

director: Hideo Gosha
starring: Shima Iwashita · Kei Sato · Masanori Sera · Rino Katase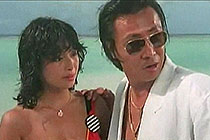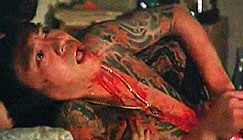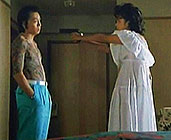 Director Gosha contrasts two women and their dissimilar reaction to the violence engulfing their lives in the world of tough gangsters. Tamaki (Shima Iwashita) is married to the top bossman of the powerful Awazu Gang. Rino Katase plays her sister Makoto, infatuated by the Yakuza life and uses her body to get whatever she wants.
This film is based on the writing of journalist Shoko Ieda who interviewed yakuza wives and mistresses for articles published in Bunschun Weekly Magazine. The result is essentially a melodrama, albeit a very classy melodrama. It was directed by legendary filmmaker Hideo Gosha. His involvement probably led to its chic reputation among critics and audiences alike (sorta like the time in 2005 when Quentin Tarantino directed an episode of CSI).

Mr Gosha was a deliberate filmmaker known for his quality, not quantity. In fact, he helmed only 20 films between 1962 and his death in 1992 [but those include classics like Goyokin and Three Outlaw Samurai.] Genre fans know him best for his crime noir epic FIVE HUMAN BEASTS and the Diva sword-fighting thriller DEATH SHADOWS. He died from a stroke, August 1992, at age 63.
Born in 1941, actress Shima Iwashita is a true Japanese movie star, appearing in over 100 films since 1960. She's been married to film director Masahiro Shinoda since 1968 and often stars in his motion pictures, including THE SCANDALOUS ADVENTURES OF BURAIKAN and OWL'S CASTLE.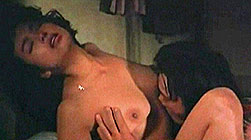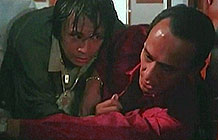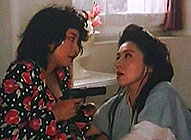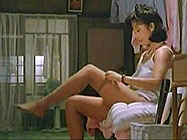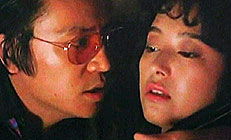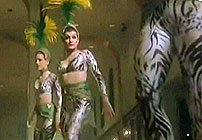 A Japanese film with optional ON/OFF English subtitles; widescreen format,
fully uncut (120 min.), DVD encoded for ALL REGION NTSC, playable on any American machine.