A Seldom-Seen Rarity starring Euro Starlet Rosalba Neri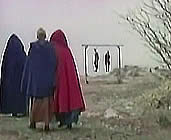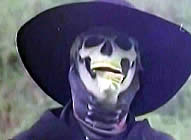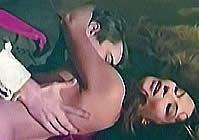 original Italian title: L'AMANTE DEL DEMONIO [the Lovers of the Devil]
also known as LUCIFERA: DEMON LOVER and DEVIL'S LOVER and DEMON'S LOVER

director: Paolo Lombardo
starring: Rosabla Neri · Edmund Purdom · Robert Woods · Maria Teresa Pingitore · Francesca Lionti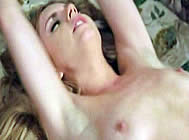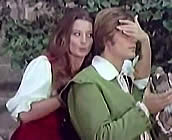 The film begins in contemporary (1972) Italy as vacationing Helga (played coyly by Rosalba Neri) and her two friends arrive at a castle that is supposedly owned by Satan himself. The hour is late, and the girls decide to spend the night. Later, while roaming the halls, Helga discovers an old portrait of a former house mistress. The woman could be her twin. She is bothered by the similarity and has a restless sleep. In a nightmare [and alternate reality?], Helga and her friends are transported back to the 16th century where she is about to get married. While trying on her wedding-night garments, Helga notices a man peering though her winder. He turns out to be the Devil and Helga is immediately infatuated. Satan demands that she kill her husband on their wedding night and then flee to become his lover. Meanwhile, a spurned lover her husband-to-be (actually one of her friends) is plotting to kill her; the other friend is about to be crucified and tortured as a witch.
Paolo Lombardo only helmed three films before retiring from the film industry in 1973 at age 32. He was best known (and more successful) as a scriptwriter (penning THE EMBALMER (Monster of Venice) in 1965 and the Spaghetti Western LONG DAYS OF VIOLENCE in '67). With the movie business behind him, Mr Lombardo became involved in investment banking and runs a European firm today. He does not wish to talk about his studio days.
The producer for this film is Harry Cushing. He has also been the husband of Rosalba Neri since 1973. She began acting at age 15 in 1956 and retired 20 years later (in 1976) after making 100 films. Rosalba is easily one of the major icons of Euro exploitation, comfortable in a variety of genres from westerns (A LONG RIDE FROM HELL) to thrillers (FRENCH SEX MURDERS) to actioners (WITH DEATH ON MY BACK). Often she appeared in Giallos and Horror films, usually as a villainess. Rosalba is best known for SMILE BEFORE DEATH, AMUCK!, THE BEAST KILLS IN COLD BLOOD [Slaughte Hotel] , Jess Franco's 99 WOMEN and the Edwige Fenech shocker TOP SENSATION.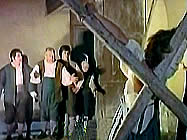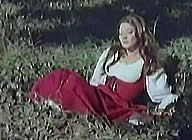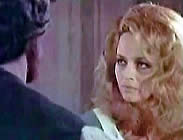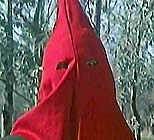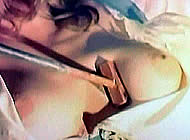 An Italian film with English subtitles; widescreen format 16:9, fully uncut version (80 min.), DVD encoded for ALL REGION NTSC WORLD FORMAT, playable on any American machine. Extras include trailers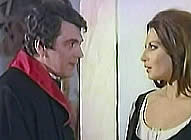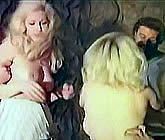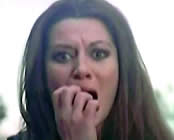 Nudity/Adult Situations/Sexual Brutality/Violence
Intended for Mature Audiences