A STORY OF TWO SISTERS
Cindy: So Anxious to Grow Up | Donna: Growing up Too Fast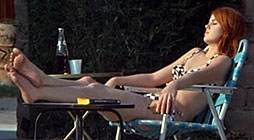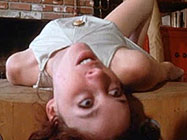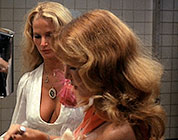 Original USA Title: CINDY AND DONNA
also known as SUBURBAN SIN SISTERS
director: Robert Anderson
starring: Debbie Osborn · Nancy Ison · Cheryl Powell · Max Manning · Sue Allen · Tom Boben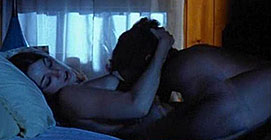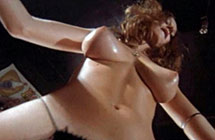 15 year old Cindy, is being raised in the suburbs with her older half-sister Donna (same mom, different dads). One day, after accidentally seeing her sister fucking the stepfather, Cindy goes wild, shucking off all her inhibitions. She smokes pot with her best friend Karen and eventually gets involved in some lesbian fun. Meanwhile, older sister Donna begins whoring for drugs and greater kicks. Things culminate into a frenzy of lust until tragedy unexpectedly strikes.
In 1970, this film was seized 'as obscene' by a sheriff in Kentucky while it was playing at a Drive-in. The theater manager Harry Roaden was arrested for exhibiting illicit material. The case found its way to the United States Supreme Court in 1973 [Roaden v. Kentucky, 413 U.S. 496]. The lawyers did not argue the merits [or demerits] of the film. Rather, they claimed the seizure and arrest was a violation of the 4th Amendment of the U.S. Constitution as the sheriff had acted without a warrant. The case was overturned.
Some sources insists the film was actually directed by Bernard Hirschenson - a cinematographer for Crown International Pictures - rather than producer Robert Anderson (who would've been 65 years old). The two leading actresses were popular Grindhouse starlets at the time. At year later, perky Debbie Osborn would star as Sally Howard in the legendary SciFi Sex hit TOY BOX. While Nancy Ison is best known for her role in THE STEWARDESSES. Both actresses completely disappeared from the scene after 1971, never to surface again.