Indonesian Tale of Black Magic and Satanic Evil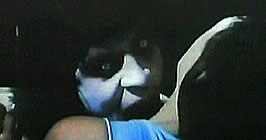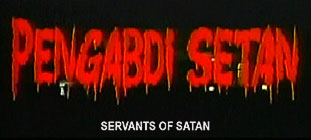 Original Indonesian title: PENGABOI SETAN [Servants of Satan]
also known as SATAN'S SLAVES

director: Sisworo Gautama Putra
starring: Ruth Pelupessy · W D Mochtar · Fachrul Rozy · Simon Cader · Diana Suarkom · Doddy Sukma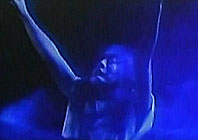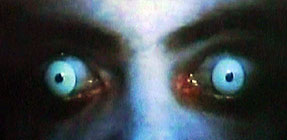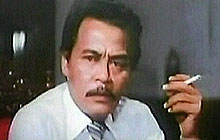 Upon the death of their mother, a family turns from their God and the Holy Doctrines. This opens the door for a Black Magic assault and Satanic evil. Initially, teenage son Tommy is visited at night by a corpse-like woman with bulging white eyes lacking irises (see above pic, center). After that encounter, Tommy believes he is possessed. The young man visits a warlock for help, who tells Tommy that he can protect the family through black magic. This only makes things worse. The daughter, Rina, is urged to try a shaman to fight against all the dark spirits. But that ends in death and destruction. Eventually, after the family is attacked by Satan's Zombie Trinity, they begin to realize all their trouble is the result of not being Muslim enough.
The film is directed by one of Indonesia's top genre filmmakers, Sisworo Gautama Putra (best known for HUNGRY SNAKE WOMAN, I WANT TO GET EVEN and HELL HOLE). Mr Putra died January 1993, at age 54. The male lead is W D Mochtar, an actor who seemed to star in every Indonesian film of the '70s and '80s, often as the villain. His most famous are MYSTICS IN BALI and QUEEN OF BLACK MAGIC.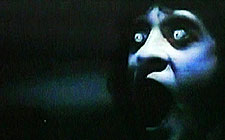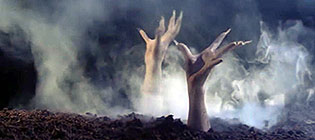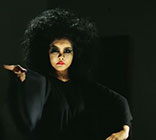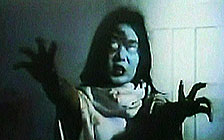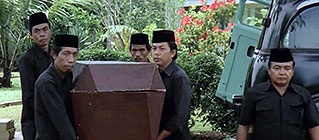 An Indonesian film with English subtitles; widescreen format, uncut version (95 min.), DVD encoded for ALL REGION NTSC, playable on any American machine. Extras include selected trailers.