A Controversial Jungle Actioner with Five Fighting Divas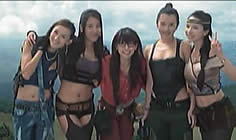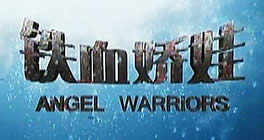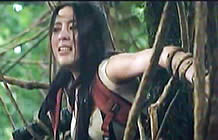 Original Chinese Title: WU XING SHAN JIANG
also known as THE FIVE

director: Fu Hua-yang
starring: Patricia Hu (Hu Meng Yuan) · Tang Jin · Nan Yu · Roy Cheung · Andy On · Wang Danyili · Qiuzi Wang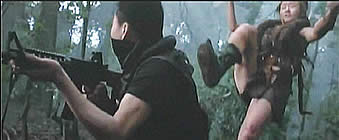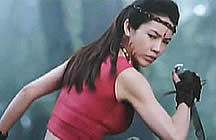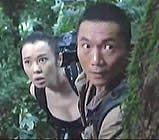 Five girls from the city go into the jungles of Thailand on an extended holiday which results in a dangerous encounter with local criminals. The bad guys are tormenting the primitive tribes while raiding their cultural relics. However, these city girls will not cower to danger and decide to take action.
This outlandish, quirky 'fighting-diva' actioner features veteran Roy Cheung, star of 100+ films since 1985 including some of HK's greatest movies [e.g., MISSION, CITY ON FIRE, EXILED, et al]. Andy On has been appearing in numerous This is the debut project for most of the scantily-clad angels except Nan Yu who starred in numerous Hollywood projects, including Expendables 2 and Speed Racer.
Andy On originally came from Rhode Island USA. He moved to Hong Kong after getting fed up with his bartending job. Within two weeks, Andy was discovered by Tsui Hark who cast him as the lead in BLACK MASK 2 in 2005. He would star in another 40+ high profile films including Sammo Hung's DRAGON SQUAD, Maggie Q's 3 KINGDOMS, ZOMBIE FIGHT CLUB, and LETHAL ANGELS. He married Jessica Cambensy (Jessica C from SPECIAL FEMALE FORCE) in 2016 and today they have one child.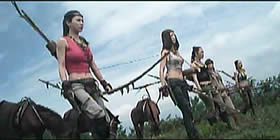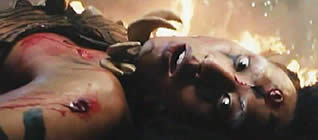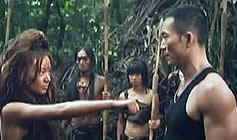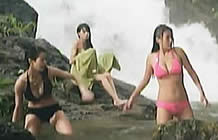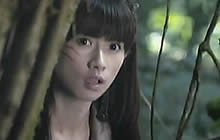 A Chinese/HK film, mostly in English language with Chinese and English subtitles; widescreen format (16:9), uncut
(96 minutes), DVD encoded for ALL REGION NTSC WORLD FORMAT; extras include selected theatrical trailers.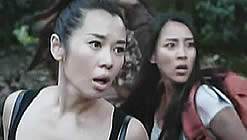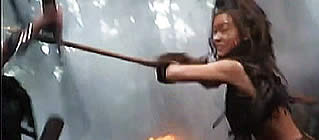 Nudity/Sexual Brutality/Drugs/Action-Oriented Violence
recommended for Mature Audiences