Anita Yuen stars in this Fully Uncut Rape/Revenge Thriller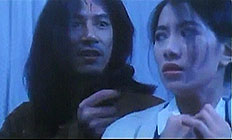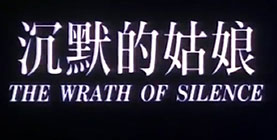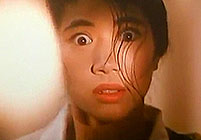 Original Chinese title: ZUM MAK DIK GOO LEUNG [The Hong Kong Criminal File]

director: Frankie Chan
starring Anita Yuen · Takeshi Kaneshiro · Emily Kwan · Sinn Lap-Man · Au Hoi-Lun · Maggie Siu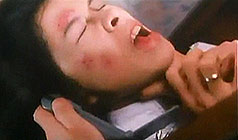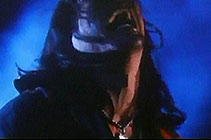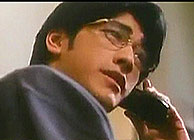 At the height of her popularity, Hong Kong actress Anita Yuen inexplicably made this nasty rape thriller. The story deals with a mortuary technician who takes revenge into her own hands after her mentally handicapped sister is sexually violated and murdered by a serial rapist. Frankie Chan has directed a violent and disturbing (some say tasteless) film, but it is technically superior to many other genre outings. Anita Yuen is amazing, quite convincing, despite the 'out-of-character' role.
Emily Kwan - playing Detective Wai here - established herself in this genre, making UNTOLD STORY and DOCTOR LAMB just prior to this venture. She would also star in HUMAN PORK CHOP and Lee Tso Nam's EYE FOR AN EYE a few years later.
This is a very early role for Takeshi Kaneshiro, a mega popular star in China and Japan. He began his career as a 'teen idol' singer in Taiwan but evolved into a critically-acclaimed stylish actor. It's rare for an Asian performer to be ultra popular throughout both China and Japan, but he says it's because of his proficiency in various languages. His fans say it's because of his acting chops, good looks and 'cool' attitude. Journalists says it's because he is so elusive [No one seems to know what he does outside of his studio commitments and his reluctance for the spotlight is legendary]. Some of Takeshi's popular cult films are WARLORDS, DRAGON, CONFESSION OF PAIN, and John Woo's RED CLIFF. Today, Mr Kaneshiro makes Tokyo his home.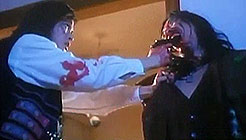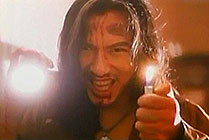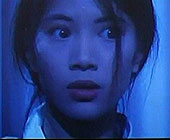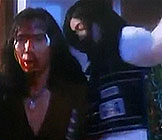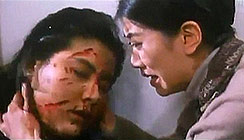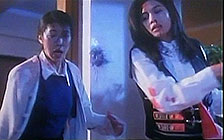 A Hong Kong film with Chinese and English Subtitles; widescreen format, totally uncut version (98 minutes),
DVD encoded for ALL REGIONS NTSC; extras include selected theatrical trailers.
Strong Sexual Content/Graphic Violence/Rape/Semi-Nudity/Sexual Brutality
For Adult Audiences