Chinese Starlet Zhang Lan-yi in Perverse Sexual Thriller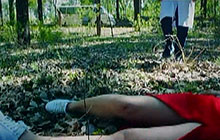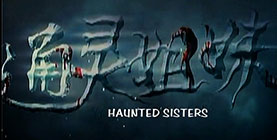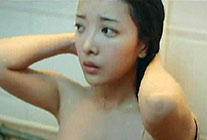 Original Chinese title: TONG LING JIEMEI [Psychic Sisters]
also known as HUNTED SISTERS

director: Mo Sali
starring Zhang Lan-yi · Liu Luoxi · Liu Yichen · Lin Yifei · Zhang Enxi · Liu Xiaoqi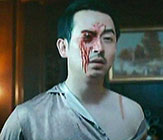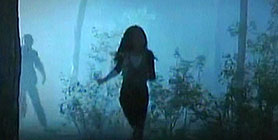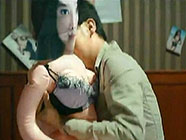 After the death of her husband, a young wife named An-Ning lives alone with her daughter Xianue. One night, during a power outage, mom is playing hide-n-seek with her little girl when a masked man invades the house and attempts to rape An-Ning. During the assault, the man knocks over a candle, causing an instant fire. He panics and flees. But little girl Xianue is trapped by the blaze and killed. After recuperating, An-Ning gets invited to stay at the home of her friend Zhao. The masked killer had not been found (due to lack of evidence) and An-Ning is not comfortable living in the house alone, so she accepts the offer. However, her arrival into Zhao's home begins to cause problems within the harmonious family, especial with their daughter Mana who seems to be somehow linked to the spirit of the dead girl. The tensions soon escalate into weird, sordid encounters with the masked man and his preoccupation with sex dolls (see pic, upper right).
Zhang Lan-yi is China's new 'it girl.' Still in her early 20s, Ms Zhang - a recent graduate from Bejing University - has already starred in five films [including INSIDE THE GIRLS] and appeared on the covers of numerous entertainment magazines. While nudity is forbidden in mainland China cinema, Lan-yi is still promoted as buxom, often wearing outfits that accentuate her 36 inch bust.
This is the second feature for director Mo Sali [sometimes Mosali]. He previous made [GHOST STORY OF THE] BRIDE WIH PAINTED SKIN.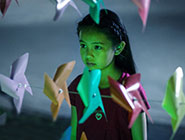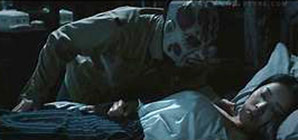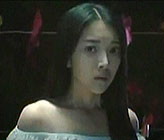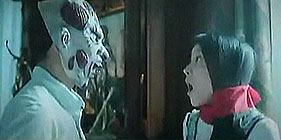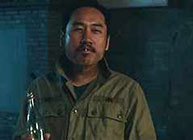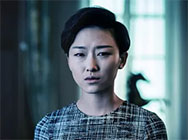 A Mainland China film with Chinese and English subtitles; fullscreen format,
uncut version (80 minutes), DVD encoded for ALL REGIONS NTSC;
extras include original theatrical trailer.