The Slasher Film is Alive and Well in Indonesia!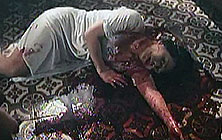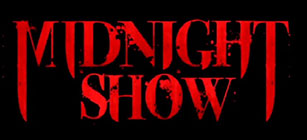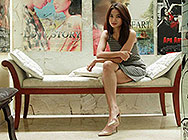 director: Ginanti Rona
starring: Acha Septriasa · Ratu Felisha · Gandi Fernando · Ganindra Bimo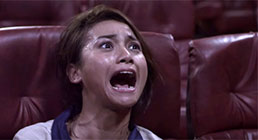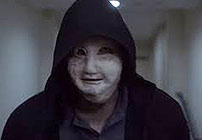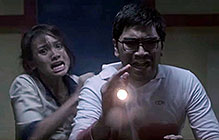 A masked serial killer is destined to take bloody vengeance against people inside a movie theater during a midnight horror show. Ginanti Rona's film opens with a horrific crime - a young boy named Bagas slaughters his family - before the actual narrative is established. The gruesome massacre is the subject of a new Midnight Movie [called The Child] being shown at a downtown theater. That film is supposedly based on a true crime event from 15 years previous which found Bagas incarcerated in juvenile detention, but recently released. The theater has opened doors for the Midnight Show but a masked intruder with a knife and vicious intentions invades the premises. The employees - convinced that the man is the real-life murderer who inspired The Child - join together to survive the bloody mayhem
Refreshingly, the typical cast of 'witty' teenagers is not here. The employees are a bit more mature - at least in attitude - and that makes their quest for survival more personal As with other recent Indonesian films (ie, THE KILLERS, THE RAID, TAKUT, etc), once things start moving, there's no let up. It is intense and cruel, not really fun as American slasher films tend to be. If this description is reminiscent of the Mo Brothers' MACABRE that's probably because director Ginanti Rona initially established herself as cinematographer with the Mo's. She definitely learned her lessons well.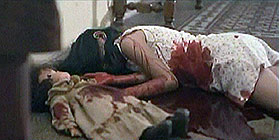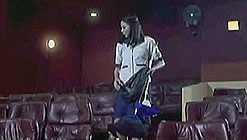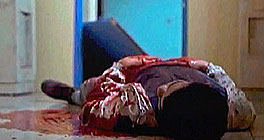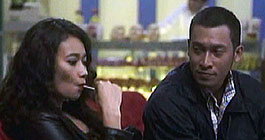 An Indonesian film with English subtitles; widescreen (16:9), totally uncut version at 98 minutes, encoded for ALL REGIONS NTSC, playable on any American machine.
Extras include original theatrical trailer.

Sexual Situations/Gore/Graphic Violence
for Mature Audiences