B-Movie Rape Mayhem from Thailand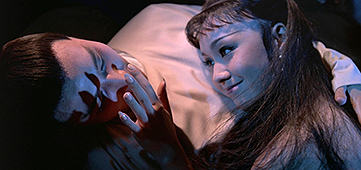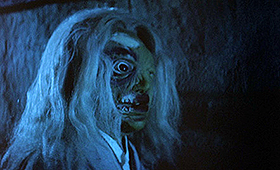 director: Koutat Chaichai
starring: Yin Denla · Koo Korah · Tommy K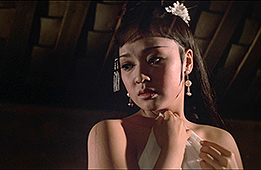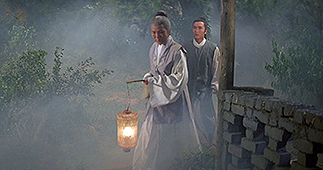 The official description: "Friends Peter and Paul go camping but their weekend fun becomes deadly after they rescue an abused girl from rape-crazed gangsters."

And yes, that is the plot - sort of - for this amazing Grindhouse Feature from Thailand. A gang of traffickers (ugly, fat old men who get their kicks from torturing and then raping young women) lose one of their sex-hostages; the girl escapes and gets rescued by two young men on a camping weekend. Before the scene change, she's going wild and fucking the guys (in their tent and later in the lake). Soon the bad guys show up. A chase though the woods ensues during which a few new characters pop up and offer safety at their jungle estate. Before long, heavy fucking once again rules, but gets harshly interrupted by the gangsters, now exhausted from their trek through the woods but still very horny.
Nudity and strong sexual narratives are still discouraged in Thailand by the government. However, some films - like this one - manage to skirt the censors by establishing a marketplace outside of Thai control [by either concentrating on the syndicate's 'underground' venues or by exporting to the more liberal regions of Asia]. Other notable Thai sex-oriented B-Films are TWILIGHT TOWN and WAKSARI.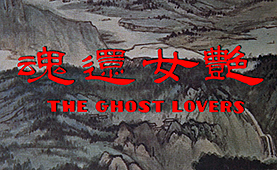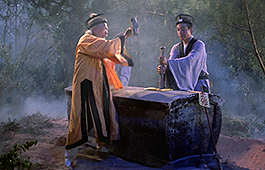 A Thai Film with optional ON/OFF English or Chinese subtitles; original screen format (133:1), uncut (84 min.) version in DVD encoded for ALL REGION NTSC, playable on any American DVD machine

Violence/Adult Material/Nudity/Rape/Sexual Brutality/
Strong Sexual Sequences/Drugs:
Recommend for Mature Audiences Only