SPECIAL LIMITED EDITION DOUBLE FEATURE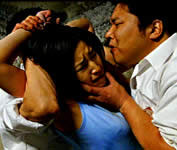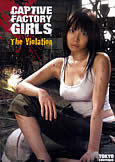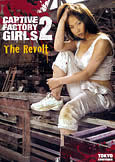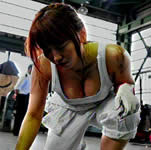 original Japanese titles
Kankin Kôjô: Kyonyû Jokô-Tachi No Bôhatsu [Female Prison Factory: The Violation]
and
Kankin Kôjô: Hangyaku No Amazones-tachi [Female Prison Factory: The Revolt]

FILM ONE
director: Mikio Hirota
starring: Ai Sayama · Rio Konno · Misato Shouda · Natuski Asada
FILM TWO
director: Mikio Hirota
starring: Ai Takeuchi · Yuhki Maeda · Misato Shouda · Erina Kurosawa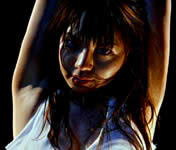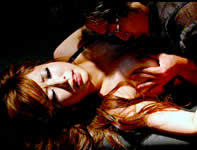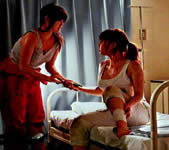 In the first film, Natsumi is forced to work in a steel factory notorious for employing women with "dark pasts." When one of the workers fails to follow instructions, the chief of security rapes her. Natsumi is next on his list, but when she tries to fight the insanity she is hindered by the factory president. It is up to Natsumi to take on the evildoings at the prison 'factory.'

For the sequel, after Azusa witnesses a rape at her previous job, she begins working at a steel factory in a desolate part of town. Her co-workers instantly hate her. A security guard sexually abuses Azusa and her friend Naomi. After the ugly rape, Naomi mysteriously disappears. Later, Azusa discovers a clue and the stage is set for a climactic showdown at the factory.
Yuhki Maeda found sucess a few years later with KILLER MOTEL.

Model-turned-actress Erina Kurosawa won the Pink Industry's 'Most Desirable' award in 2010 with MY CLASSMATE IS MY FATHER'S WIFE.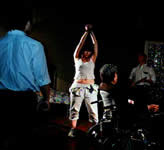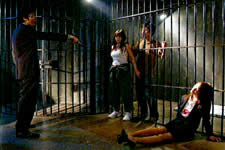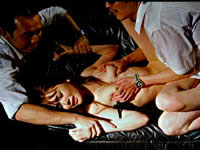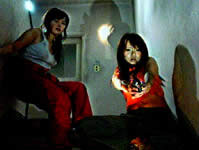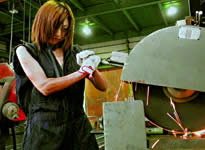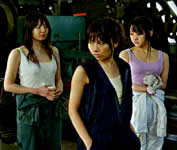 Two Japanese films with English subtitles; widescreen (16:9),
uncut (76 + 77 minutes) in DVD encoded for ALL REGION NTSC,
playable on any American DVD machine; extras include trailers.



Nudity/Violence/Torture/Sexual Brutality
for Mature Audiences