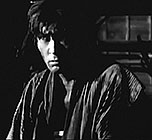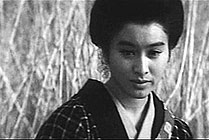 original Japanese title: INOCHI BO NI FURO [At the Risk of My Life]

director: Masaki Kobayashi
starring: Tatsuya Nakadai · Komaki Kurihara · Ichiro Nakatani · Shigeru Koyama · Wakako Sakai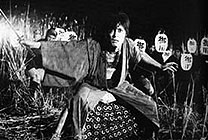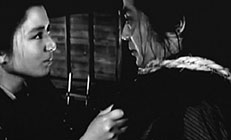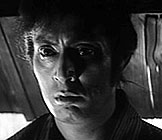 A gang of misfits, plus the innkeeper and his daughter, find themselves holed up inside an inn as they wait to transport smuggled goods. Everything becomes complicated when a moody warrior shows up to buy his wife out of prostitution with stolen money.
Long considered one of the truly great Japanese Samurai Films [and the obvious uncredited inspiration for Quentin Tarantino's Hateful Eight], this film from director Kobayashi is a timeless masterpiece. Filmed in stark black & white, the mood is established immediately. The intimacy of the characters is accentuated by the restriction of the location, but that also accelerates the fear and hate which permeates the film as the smugglers know their 'safe' world is on the brink of invasion from a new band of government magistrates.
Director Masaki Kobayashi also helmed the 1967 Chambara movie SAMURAI REBELLION and won International notoriety for his award winning KWAIDAN in 1965. Mr Kobayashi died from a heart attack in October 1996 at age 80. The lead actor Tatsuya Nakadai is one of Japan's most popular performers, appearing in 150+ films since his bit part in Akira Kurosawa's SEVEN SAMURAI in 1954. He made numerous movies with the master including KAGEMUSHA (Shadow Warrior) and RAN (Rebellion) [as well as classics like HACHIKO, the aforementioned SAMURAI REBELLION and SWORD OF DOOM] but genre fans will always remember him for the 1993 remake of LONE WOLF AND CHILD: THE FINAL CONFLICT. Mr Nakadai is still acting today at age 87.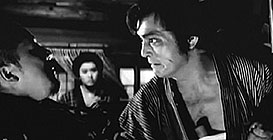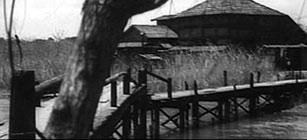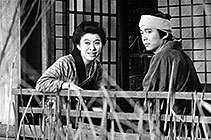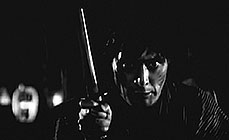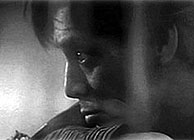 A Japanese film with optional ON/OFF English subtitles; widescreen (16:9),
uncut (123 minutes) in DVD encoded for ALL REGION NTSC,
playable on any American DVD machine.

  

Violence
for Mature Audiences