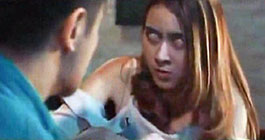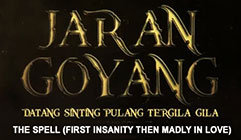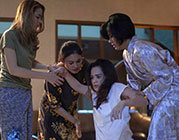 original Indonesian title JARAN GOYANG DATANG SINING PULANG TERGILA GILA
[The Spell: First Comes Insanity Then Deeply In Love]

director: Findo Purwono
starring: Cut Meyriska · Ajun Perwira · Nova Eliza · Mudy Taylor · Dian Aditya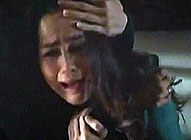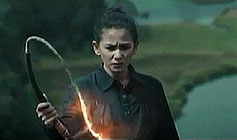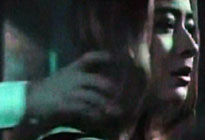 Dirga is a young gardener|caretaker, madly in love with a beauty named Elena. But she happily rejects his dating inquiries by telling him of boyfriend Robert. Dirga reacts by secretly killing Robert. He then turns to his aunt Srinthil, a sorceress, and enlists her help in preparing a black magic 'love spell' known as Jaran Goyang. The spell works and Dirga - now - has Elena's undivided affection. But he's not satisfied and attempts to seduce Elena's sister with disastrous results.
Cut Meyriska (born in Medan Indonesia 1993) won the Hilo Teen Model Search in 2009. She parlayed that award into a successful pop music career and was named UMI's Top Performer a few years later. After a decade of studio recordings and singing tour dates, Cut Meyriska became an actress with this motion picture.
The effects of Black Magic has been popular subject matter for many Indonesian horror films. Some of the better ones are MYSTICS IN BALI, SANTET, TAKUT and of course the legendary QUEEN OF BLACK MAGIC. Even the Indo Actioners - like FIVE DEADLY ANGELS and JUNGLE HEAT - often include Black Magic subplots.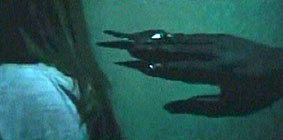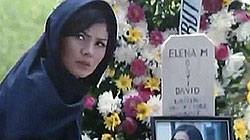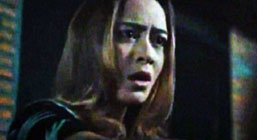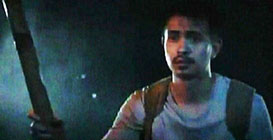 An Indonesian film, with English subtitles; widescreen uncut (79 min.);
for ALL REGIONS, playable on any American DVD machine.
Extras include theatrical trailer.


  
Violence/Sexual Brutality
Recommended for Mature Audiences