This Film and the Images on this Page for Adults Only!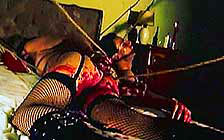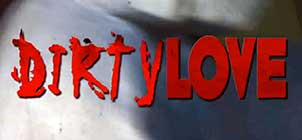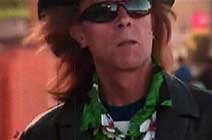 director: Patricio Valladares
starring: George Belmar · Omar Cartazar · Yuri Caceres · Evelyn Belmar · Felipe Aliste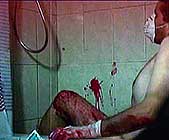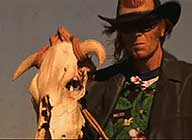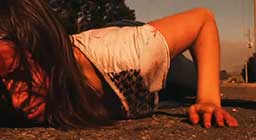 This very rough Extreme Horror film from Chile introduces the bloodthirsty, eccentric hitman known as Toro Loco [he would return a few years later in his own ultraviolent saga TORO LOCO by director Valladares]. Although Toro Loco is the 'hero' here, this killer is far from being a good guy by any definition. He has been hired by the Mafia to viciously slaughter everyone connected with three different underground porn/horror films. These sexually sadistic movies - Eat Me Tender, No Ordinary Love and You'll Like This - are presented in their gruesome entirety [as an omnibus part of the overall film]. Then Toro Loco hunts down the crew, including performers, killing them in a variety of creatively brutal ways (but thrashing victims with a bull skull seems to be his favorite procedure).
Everything about this production seems to have one solitary goal: that is, to offend. It is a shrill, ugly trek into the very dark recess of humanity. Regarding the three porn/horror movies inside the Toro Loco wraparound, the first deals with two police inspectors hunting a cannibal serial killer known as 'Tiger' through his carnage of dismembered victims. The second is about an unfaithful husband and his night of perverted S&M sex with a prostitute. And the third story finds a henpecked man turning to homosexual sex games and genital mutilation after being mistreated by his rude wife.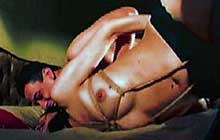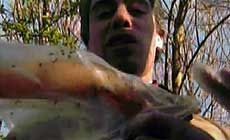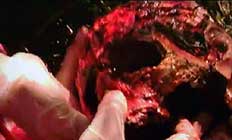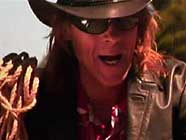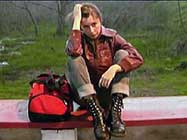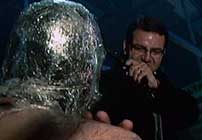 A Chilean/Spanish film with optional ON/OFF English subtitles; widescreen (16:9),
totally uncut version at 83 minutes, encoded for ALL REGIONS NTSC,
playable on any American machine.
Extras include original theatrical Toro Loco trailers.

Strong Sexual Situations/Gore/Male and Female Nudity/Drugs/
Graphic Violence/Extreme Sexual Brutality/S&M/Gore
for Adult Audiences Only 18+