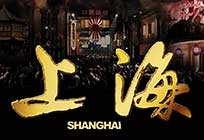 director: Mikael Hafstrom
starring: Gong Li · John Cusack · Chow Yun-Fat · Ken Watanabe
Rinko Kikuchi · David Morse · Jeffrey Dean Morgan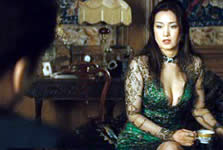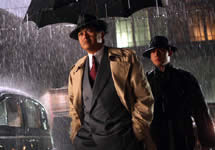 The intriguing espionage story - set in the late '40s - deals with an American undercover spy, Paul Soames, who - a week before the Pearl Harbor attack - travels to the corrupt, Japanese-occupied city of Shanghai to visit a friend who is also a government agent. Upon his arrival, Paul discovers that his friend has been murdered. While attempting to unravel the mystery surrounding the death, he falls in love with Anna, the girlfriend of a local mob boss, and then inadvertently discovers a much larger secret that his own government is hiding.
A massive, all-star International cast punctuates this epic "Casablanca" style film from Swedish director Hafstrom (best known for the American thriller Derailed and DROWNING GHOST). The excellent cast doesn't disappoint. American actor John Cusack is solid and believable as the spy posing as a journalist. It's not hard to understand why he would fall for the insanely beautiful Gong Li (from numerous great films including CHINESE BOX, EROS and, of course, the elegantly sexy CURSE OF THE GOLDEN FLOWER). She plays Anna Lan-Ting with an intense, seductive passion.
Anna's mob-boss husband, Anthony, is Hong Kong icon Chow Yun Fat, a complex character who exudes both charm and danger at the same time. Equally sinister is the award-winning Japanese actor Ken Watanabe as Tanaka while Jeffrey Dean Morgan almost steals the show as the agent friend Conner who ends up dead.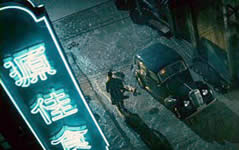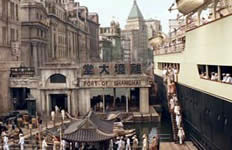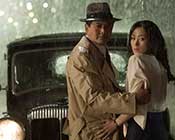 An International Swedish/Japanese/Chinese production; original fullscreen format (16:9), 96 minutes, encoded for ALL REGION NTSC, playable on any American machine; in English or Chinese language with optional English or Chinese subtitles. Extras include trailers and behind the scenes featurette.

 

Violence/Drugs/Sexual Situations /Adult Material:
For Mature Audiences