A Young Cameraman Discovers - Too Late -
He's In the Middle of A Snuff Film!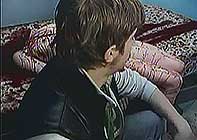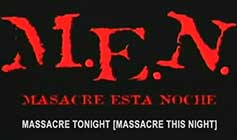 · Argentinean title M.E.N. MASSACRE ESTA NOCHE [M.E.N. Massacre This Night]
also known as: WATCH 'EM DIE and MASSACRE TONIGHT
director: Adrian Garcia Bogliano and Ramiro Garcia Bogliano
starring: Jorge Pinarello · Diego Cremonesi · Federico Aimetta · Elena Siritto
Asia Garcia Oliva · Daniel de la Vega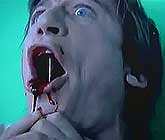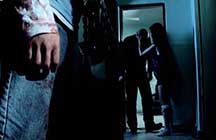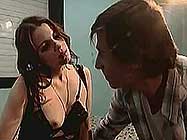 A young freelance filmmaker named Samuel takes a job as cameraman for a high-paying, under-ground porn film. But when the actress is brutally slaughtered before his eyes, Samuel discovers he's actually involved in a snuff movie.
Horror fans take note... This film is easily one of the best to come from any country in the past decade. Director Adrian Garcia Bogliano, with his brother Ramiro, have been thrilling cult movie fans since their ROOMS FOR TOURISTS in 2004. They are often cited as South America's 'Genre Royalty' with their impressive list of movies which include I'LL NEVER DIE ALONE, COLD SWEAT and 36 STEPS. International critic Julio Perez wrote: "Undoubtedly, this film will lead the Bogliano brothers to become the profound referent of horror movies in Argentina but, I dare to say, also in the world. It is their masterpiece."
Also of note: The Boglino brothers have been collaborating with Argentina's other cinema master, Daniel de la Vega. They wrote his breakout film WHITE COFFIN in 2017. He co-stars in this motion picture.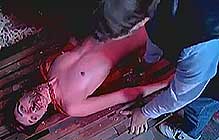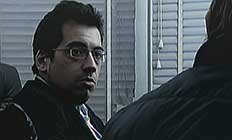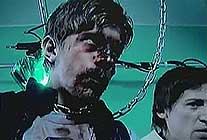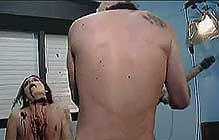 An Argentinean film; Spanish with optional ON/OFF English subtitles; widescreen; uncut (87 min.) version in DVD encoded for ALL REGION, playable on any American DVD machine; .Extras include theatrical trailer.

Graphic Violence/Nudity/Extreme Sexual Brutality/Gore
Recommended for Adult Audiences Only