Post-Apocalyptic Actioner with Sandahl Bergman as 'She'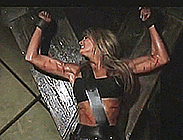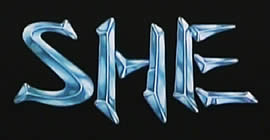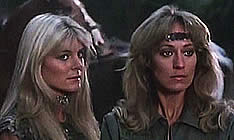 director: Avi Nesher
starring: Sandahl Bergman · David Goss · Quin Kessler · Harrison Muller · Elena Wiederman · Gordon Mitchell
music soundtrack: Rick Wakeman with Justin Haywood and Motorhead
based on a novel by H. Rider Haggard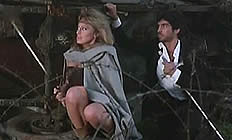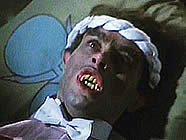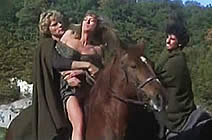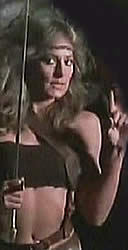 In a post-apocalyptic world, a female warrior decides to help two brothers in their mission to rescue their sister who has been kidnapped by the evil Norks. Along the way, they battle werewolves, mummies with power tools, a psychic communist, the Frankenstein monster, a mad scientist, nazi skinheads and a religious cult into S&M. The whole extravaganza is punctuated by a Motorhead soundtrack with music by Rick Wakeman and Moody Blue's Justin Haywood.
   Actress Sandahl Bergman, born and raised in Kansas, moved to NYC at age 20 in 1971 where she began working with Bob Fosse (and later debuted in his film All That Jazz). She has starred in 50+ movies including Zanadu, Conan the Barbarian and Red Sonja. In 1984, she went to Israel to make this film for director Avi Nesher. He has been honored several times as one of Israel's all-time greatest filmmakers. Today, Mr Nesher has made a name for himself with the International art-theater crowd.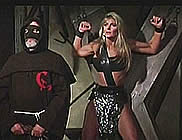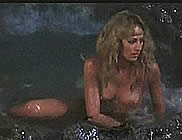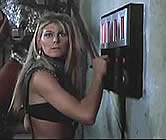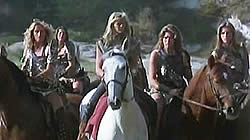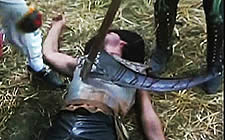 An Israeli/Italian film in English Language; widescreen format (16:9), uncut (100 minutes), DVD encoded for ALL REGION NTSC WORLD FORMAT. Extras include theatrical trailers.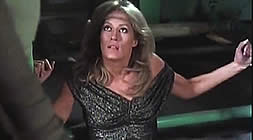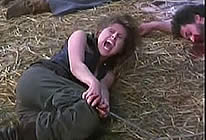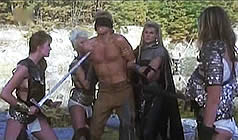 Graphic Violence/Sex Segments/Nudity/S&M/Sexual Brutality
For Mature Audiences