SABU Delivers a Remarkable, Unforgettable Zombi Film!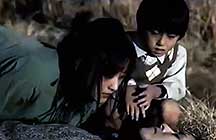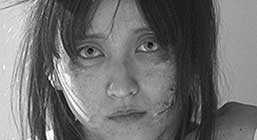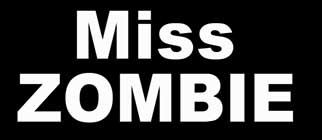 original Japanese title MISU ZONBI [Miss Zombie]

director: SABU
starring: Makoto Togashi · Ayaka Komatsu · Okito Serizawa · Tôru Tezuka · Tarô Suruga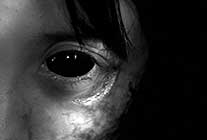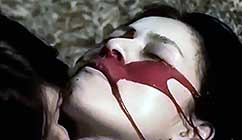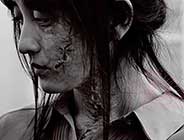 Set in the near future, here is the story of the bourgeois Shizuko family, a self-absorbed doctor, a high-strung mom and a rambunctious little boy named Kenichi. The family purchases a female zombie as a 'pet.' The doctor plans to conduct scientific experiments on the undead woman but she very quickly becomes the family maid, left to the wife's unimaginative whims. Sara is a first-stage zombie, not dangerous if kept away from meat. But regardless, her presence is unwelcome in the community. Neighborhood children throw rocks at her and Sara is constantly bullied by older folks. Abuse continues unchecked, eventually leading to rape and sexual assault by several men including the doctor himself. The tensions grow into a morbid tragedy with unexpected consequences.
Even though the Japanese entered the genre relatively late, today they produce more zombie movies than any country in the world, including the United States. Their first homemade zombie production was Gaira's BATTLE GIRL: LIVING DEAD IN TOKYO BAY in 1991. Since that time, they have delivered must-see classics like VERSUS, WILD ZERO, and I AM A HERO. This 2014 entry from director SABU will certainly be ranked among them, with numerous International critics calling it "the best Asian movie of modern times."
Director SABU started as an actor. Under his birth name Hiroyuki Tanka, he was featured in many cult films including ICHI THE KILLER, the DEAD OR ALIVE series, and PULSE. He began directing in 1997, delivering one award-winning hit after another (including MONDAY, POSTMAN BLUES and UNLUCKY MONKEY) before going into semi-retirement in 2003. After ten years, he has returned to cinema with this profound masterpiece. [Note: see an extensive interview with SABU in Asian Cult Cinema Magazine #63]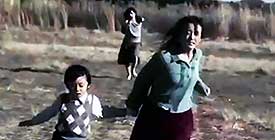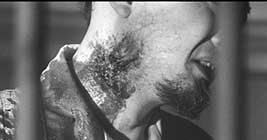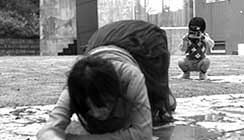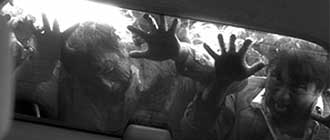 A Japanese film with optional ON/OFF English subtitles (+ Korean subtitles);
widescreen uncut (85 min.) black & white film with color ending;
version in DVD encoded for ALL REGION,
playable on any American DVD machine;
Extras include theatrical trailer.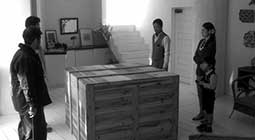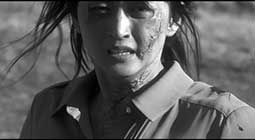 Violence/Rape/Nudity/Sexual Brutality
Recommended for Mature Audiences