A Fantasy Vietnamese Actioner in the Style of the Spaghetti Westerns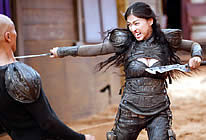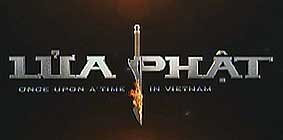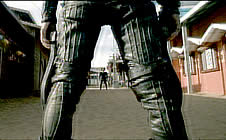 original Vietnamese title: LUA PHAT [Buddha Fire]
director: Dustin Nguyen
starring: Thanh Van Ngo · Dustin Nguyen · Roger Yuan · Thai Hoa · Ngoc Diep · Hieu Hien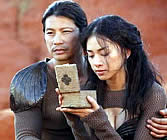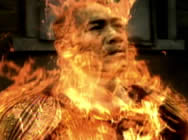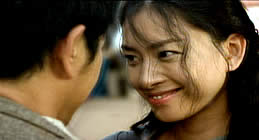 Dustin Nguyen (from 21 Jump Street, the TV series not the movie) directs and co-stars in this exceptional film that more-than-causually borrows style and story from Sergio Leone's epic Spaghetti Western ONCE UPON A TIME IN THE WEST. Set in some mystical time - not the past and certainly not the present - here is the story of beautiful monk warrior Ahn who deserted the Emperor's tyrannical army and is now living a secret life in a remote border town. Enter Captain Dao on a government mission of rounding up Vietnamese army fugitives. His investigations have led him to Ahn's town where a deadly conflict is raging between her and the Emperor's crime boss. Captain Dao must now choose between his job (and oath to the emperor) and the people fighting to preserve the town.
Sweeping, epic fantasies - based loosely on Vietnamese folklore - became boxoffice gold during the early 2000's with this film leading the parade. Other impressive entries include LADY ASSASSIN, LEGEND OF THACH SANH, and BLOODY VENGEANCE, all released in 2013.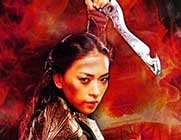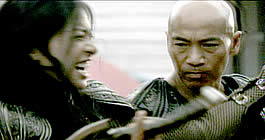 A Vietnamese film; widescreen, totally uncut version (115 min.), in Vietnamese or Thai language with removable English subtitles, DVD encoded for ALL REGIONS NTSC, playable on any American machine.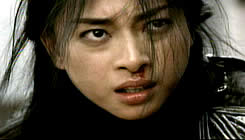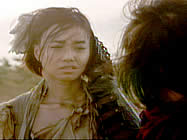 Adult Material/Violence:
For Mature Audiences