A LUCIO FULCI Documentary
with Interviews by the People who Knew Everything about Him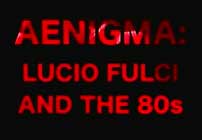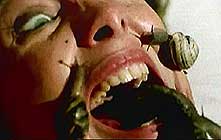 original Italian title AENIGMA: LUCIO FULCI E GLI ANNI OTTANTA

director(s): Eugenio Ercolani · Raffaele Picchio · Giuliano Emanuele
starring: Massimo Antonello Geleng · Claudio Fragasso · Marco Di Stefano · Gianni Martucci
Michelle De Angelis · Antonio Tentori · Alessandro Grossi · Antonio Bido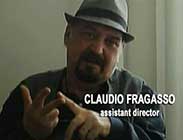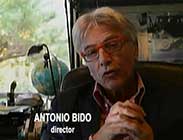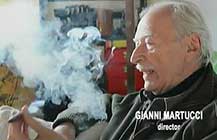 The late filmmaker Lucio Fulci - lovingly called 'the Godfather of Gore' by his legions of fans - is directly in the center of this rare Italian documentary which examines the eccentric director's twilight years. Before finding the success which filled his later life, Lucio Fulci had been blacklisted by the Catholic Church for making 'improper' motion pictures (e.g., BEATRICE CENCI and DON'T TORTURE A DUCKLING). He turned to Spaghetti Westerns (SILVER SADDLE), sex comedies (THE SISTER-IN-LAW) and thrillers (SEVEN NOTES IN BLACK). Then, in 1979, he was offered the sequel to Dawn of the Dead called FLESH EATING ZOMBIES ("Zombie" in America). That film changed his life, introducing him to a string of subsequent boxoffice hits. However, Lucio Fulci was suffering from diabetes. On March 13 1996, he went to bed without taking his insulin. Some say this was suicide; others, an accident. But sadly, Mr Fulci was dead at age 68.
The extensive interviews feature Massimo Antonello Geleng [Fulci's personal production designer CITY OF THE LIVING DEAD and WAX MASK, who also worked with Ruggero Deodato for HOUSE ON THE EDGE OF THE PARK and CANNIBAL HOLOCAUST, as well as Lamberto Bava (DELIRIUM: PHOTOS OF GIOIA, MONSTER FROM OCEAN RED). Other notable contributors include composer Carlo Maria Cordio who worked on Fulci's AENIGMA, DEMONIA, GHOST OF SODOM, et al), actor Marco Di Stefano (BLOODY PSYCHO), assistant director Michelle De Angelis (BLOODY MOON, MASSACRE, BROKEN MIRROR, et al), scriptwriter Antonio Tentori (CAT IN THE BRAIN), Alessandro Grossi (cinematographer VOICES FROM BEYOND), and director Gianni Martucci (TRHAUMA and with Fulci for THE RED MONKS).
This documentary also includes some telling segments from filmmaker Antonio Bido (SOLAMENTE NERO Only Blackness) and director Claudio Fragasso (HOUSE OF THE EVIL DEAD and ZOMBIE 4: AFTER DEATH). In fact, despite all the previous information regarding ZOMBIE 3, Mr Fragasso [who was the assistant director] claims "the majority of the work for that film was directed by Fulci not - as reported in the press - by Bruno Mattei."
One of the co-directors of this documentary, Raffaele Picchio, is also responsible for the Xtreme horror film MORITURIS, a controversial movie that has been called "Last House on the Left with zombies."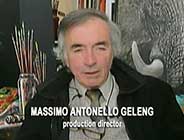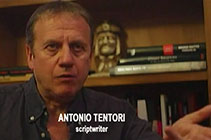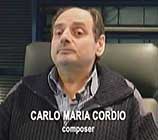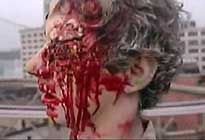 An Italian film with optional ON/OFF English subtitles; widescreen uncut (76 min.)
in DVD encoded for ALL REGION, playable on any American DVD machine.


Violence/Nudity/Language
Recommended for Adult Audience