Monster Movie from the legendary Antonio Margheriti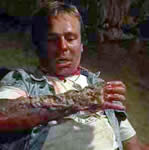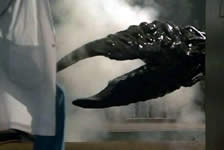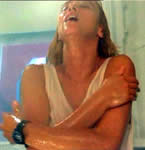 director: Antonio Margheriti (as Anthony Dawson)
starring: Charles Napier · Daniel Bosch · Marina Giulia Cavalli · Luciano Pigozzi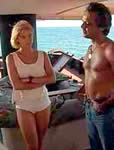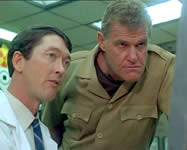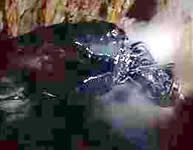 Two environmentalists try to expose the illegal waste-disposal activities of a chemical company in a South American jungle. Seems this corporation has been dumping toxic waste for years inside an active volcano. This chemical poisoning has spawned a deadly monster that threatens to destroy everybody and everything.

Here is a wildly entertaining ride with lots of action, gore and cockeyed Euro thrills. Plus the wonderful Charles Napier. He can snarl "fuck" better than any actor on the planet. Mr Napier initially found success in numerous films by Russ Meyer, but especially Beyond the Valley of the Dolls which he also co-produced. He was featured in over 200 movies and TV shows. A few of them became Euro genre hits, including this Alien-ripoff, plus Ruggero Deodato's CAMPING DEL TERRORE and Umberto Lenzi's final film MEAN TRICKS (1992). Mr Charles Napier died from a stroke at age 75, October 2011.
Antonio Margheriti made 60 movies between 1960 and 2000 in a wide variety of genres, from action/adventure (HUNTERS OF THE GOLDEN COBRA) to horror (CANNIBAL APOCALYPSE), from erotica (THOUSAND AND ONE NIGHTS) to spaghetti westerns (AND GOD SAID TO CAIN...). He is best known for the perverse thrillers VIRGIN OF NUREMBERG and NAKED YOU DIE. Mr Margheriti died from heart failure at age 72 in November 2002.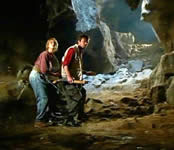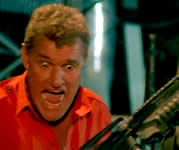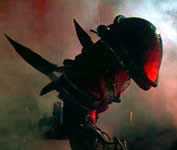 An Italian production in English language; fullscreen format (1.33:1),
totally uncut version at 92 minutes, encoded for ALL REGION NTSC,
playable on any American machine; Extras include theatrical trailer.

    

Graphic Violence/Gore/Nudity/Drugs:
For Mature Audiences